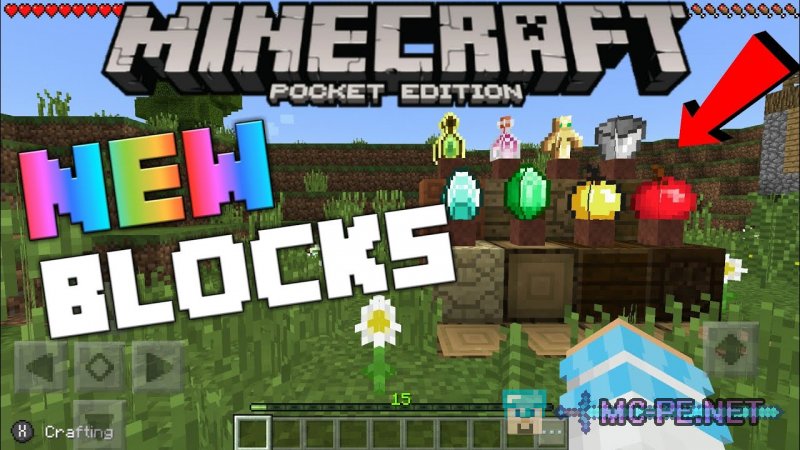 With this addon we added to the game 56 new blocks for construction and design. You can get them either by using commands
/give @p planks 1 [6-15]
/give @p 1 red_flower [9-15]
/give @p 1 sapling [6-7]
/give @p sandstone 1 [3-15]
/give @p red_sandstone 1 [3-15]
either to be honest: with four new types of residents-merchants.
innovation Is great variety to the game and will give the designer-architect of creative space.