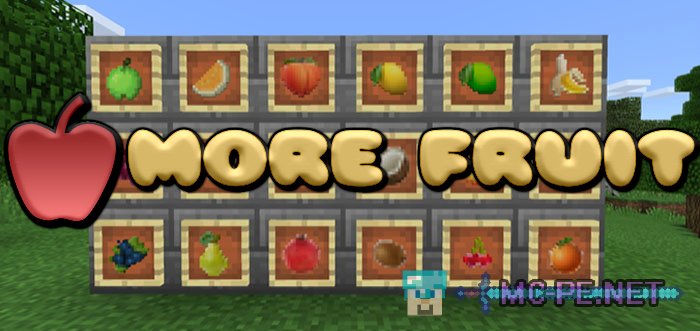 In our familiar world of Minecraft presents a rather meager assortment of fruits. Already tired of apples, watermelons, pumpkins, fruits of the KORUS. In fact, everything is not much like the look of the fruit in real life. However, by installing this addon, You, or rather, Your character will be able to try 18 new delicious fruit. They are useful to sustain life and health. At the moment all of these fruits need to only use commands. But the developer promises to fix this misunderstanding soon. Start recording command, as follows:
/ give @s 1 yellow_flower [insert ID: 1-15]
/ give @s 1 red_flower [insert ID: 9-10]
remember to replace the ID number.
the List of fruits includes: banana, blueberries, cantaloupe, cherries, coconut, grapes, green Apple, lemon, lime, mango, orange, peach, pear, pomegranate, strawberry, white grape and even tomato, despite the fact that it is a vegetable.