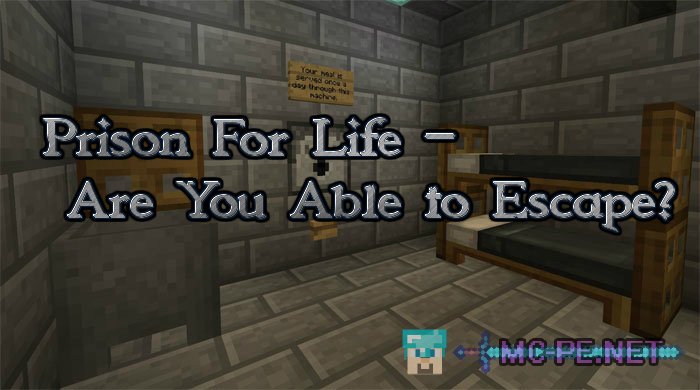 You were arrested for a crime and imprisoned for life. There were rumors that this prison no one could escape. On hearing this, You are scared and still decided to try to plan an escape plan, as it is not going to just give up and sit in place. You have a brilliant idea, but its implementation will need to pass a set of puzzles. In the beginning of the game, read the rules, use the command "/functions relating to the map" or in the book. The stone can destroy the stone picks, and hardened clay painted gold. You can place levers on emerald blocks and dynamite on quartz blocks. Still You manage to break the glass using a glass cutter. Other features You will learn about during gameplay. Be careful if Your character is caught, he will remain in prison forever.
Download last version of
Prison For Life – Are You Able to Escape?
from the
official website
Download
Prison For Life – Are You Able to Escape?
from
MediaFire