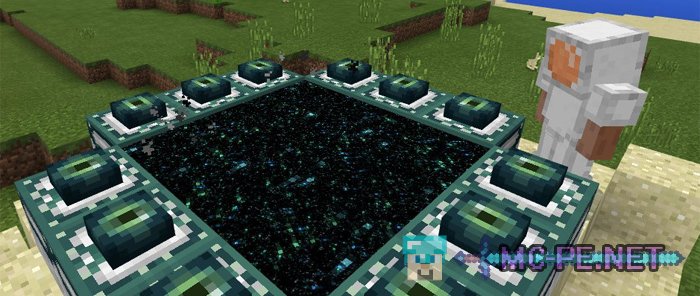 This addon converts the Region to a dimension in like something on the moon. Stone and brick Edges have been slightly revised. In addition, the gravity was much less. There is also a new suit. How does it work? Space travel is easier than ever. Just go through the portal to reach the moon! But before you go make sure you wear a suit. Wearing the suit gives you several additional benefits. And if you don't wear it, you will have only 7 hearts and reduced movement speed.

Flame helmet - you won't drown, improving health (8 hearts)
Space jumpsuit - shock protection
Space leggings - Increased speed
Space shoes protection from drops
Since space suit replaces the leather armor, it can be painted in any color. All you will need is a pot, some paints and water.