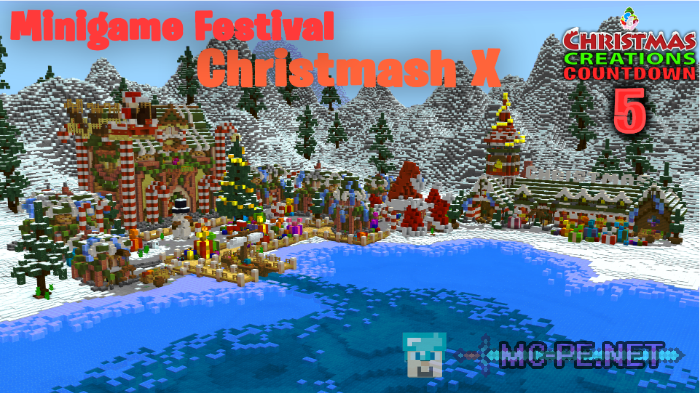 Outside the window minus the hills covered with snow, again ringing Christmas bells. Exactly! Prepare: on this map there are three mini-games, holiday-themed
1) Elfici
2) prepare the gifts
3) the Unity
This multi-user platform, so it would be better to come down here immediately a large group, because together more fun. The map is very carefully executed in the decorative plan: lots of details and well thought-out overall composition. This (already fifth) edition of Festival Mini-games congratulates New year and Christmas. What – thank you!