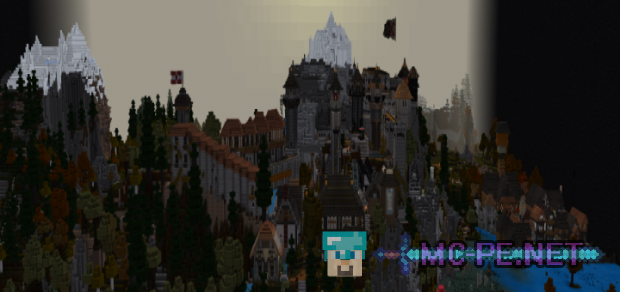 Welcome to Galendor! is a huge adventure map with two game modes (quest mode and conquest mode)
- quest Mode: 1-4 players, 30 story quests! Conquest mode: 1-4 teams fight for control of the 5 beacons scattered throughout the Kingdom!

In the quest you have to go more than 30 tasks (dungeons, interactive NPCs, CTM, boss battles and various adventures, which are constantly developing game mechanics - all of them are registered in the updated Book of quests and the quest Log (can be found in the menu).

In conquest mode (something like Battle Royale) 4 teams of 1-4 players in co-op or against each other to take control of 5 control points.
Download last version of
Welcome To Galendor: Quest or Conquest
from the
official website
Download
Welcome To Galendor: Quest or Conquest
from
MediaFire